LADOREGANO ™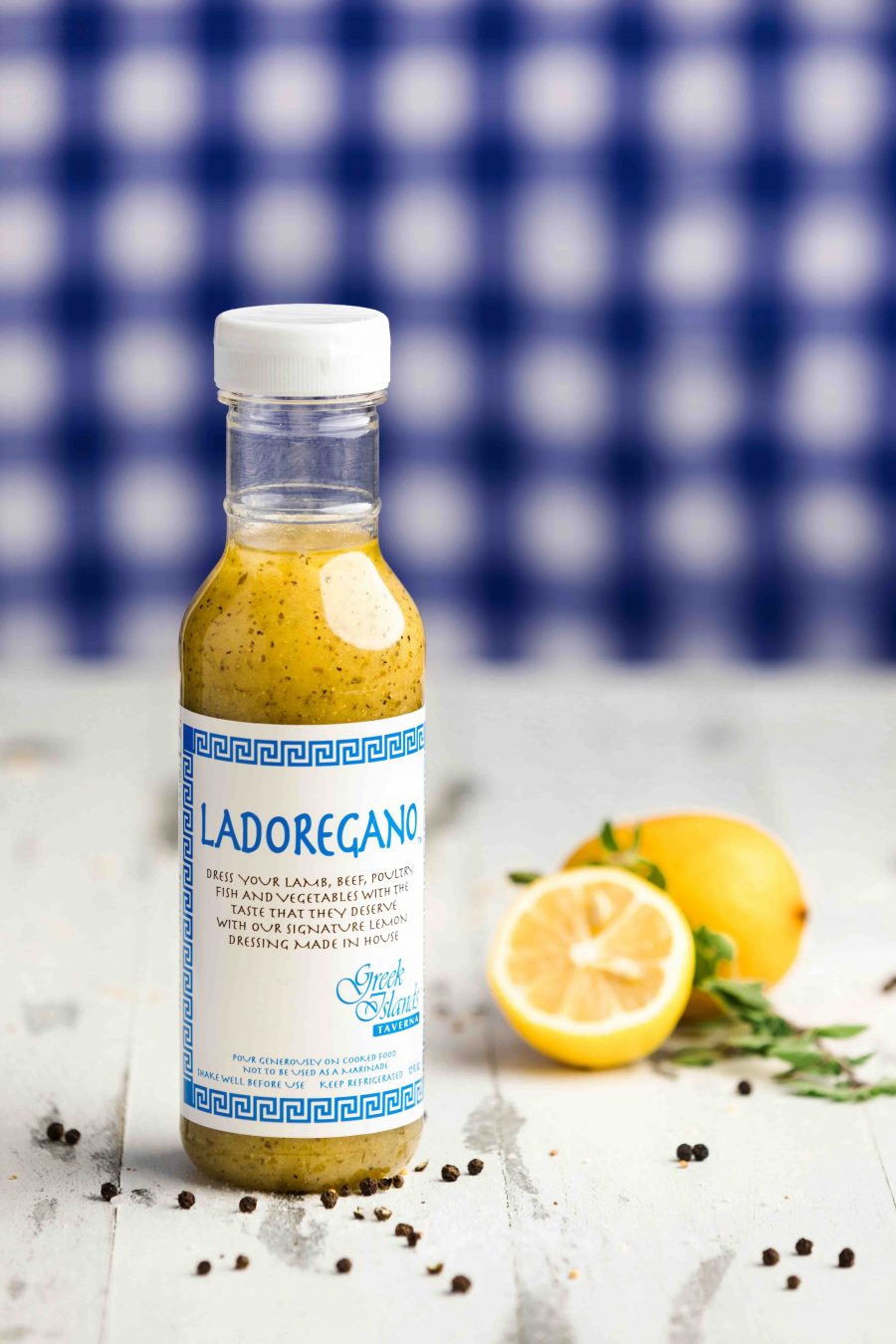 OUR SIGNATURE LADOREGANO SAUCE THAT WE'VE KEPT A FAMILY SECRET FOR SO LONG IS NOW AVAILABLE FOR YOU TO TAKE HOME OR SHIP. OUR FAMED SAUCE, USED TO FLAVOR MOST OF OUR SIGNATURE DISHES SUCH AS OUR LAMB CHOPS, RIBS, CHICKENS, STEAKS, OCTOPUS, FISH AND VEGETABLES HAS BEEN BOTTLED UP AND AVAILABLE TO BUY INSTORE AND SHIP IN THE CONTINENTAL UNITED STATES!
"FROM OUR KITCHEN TO YOURS- LETS EAT LIKE FAMILY!" -CHEF SOTIRI
PRODUCT SHOULD BE STORED COLD AND NOT LEFT AT ROOM TEMPERATURE LONGER THAN 5 DAYS DUE TO THE FRESH LEMON JUICE IN THE SAUCE. IF STORED COLD, PRODUCT HAS A BEST-BY DATE OF APPROXIMATELY 4 MONTHS.
ALL SHIPPING ORDERS MUST BE PLACED OVER THE PHONE.
PLEASE CALL: (954) 565-5505 OR (954) 568-0008
ALL SHIPPING ORDER SALES ARE FINAL- NO EXCHANGES, REFUNDS, CREDITS OR CANCELLATIONS
ORDERS WILL BE PROCESSED AND SHIPPED THE FOLLOWING BUSINESS DAY
ORDERS PLACED ON FRIDAY WILL BE SHIPPED MONDAY (EXCEPT HOLIDAYS)
ORDER CUT OFF TIME IS 5 PM EST
2 DAY PRIORITY SHIPPING
PACK SIZE: 4 BOTTLES
PRICE: $50 (PLUS TAX)
SHIPPING INCLUDED
US ONLY (CANADA AVAILABLE SOON)
HOW TO USE:
POUR GENEROUSLY OVER YOUR SEAFOOD, MEATS, POULTRY AND VEGETABLES AFTER YOU'VE COOKED THEM! NOT TO BE USED AS A MARINADE.