Best Greek Food Near Me – Greek Islands Taverna
---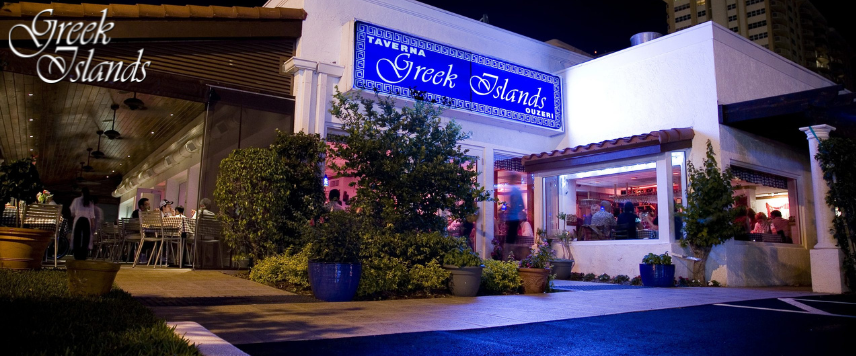 Greek Islands Taverna Is The Best Greek Food Near Me
Greek cuisine has long been held in high esteem for its reputation as a model of healthful eating in addition to its famed flavor. Traditional Greek cuisine mainly utilizes seasonal, regional ingredients. This approach is not only tasty but also healthy. This strategy also ensures that food is not only consumed at its peak flavor but also at its nutritional peak. The fresh fruits, vegetables, herbs, and legumes that are so integral to Greek cooking are a rich source of vitamins, minerals, and antioxidants. If you're wondering, "Where is the best Greek food near me?", you needn't go any further.
Greek Islands Taverna is a popular gathering place for all sorts of occasions. The restaurant is perfect for any family gathering, from birthdays and anniversaries to more casual get-togethers. When preparing for an event, the crew is usually eager to accommodate any special requests. Participating in the social ritual of sharing a meal at Greek Islands Taverna is about more than just relieving one's appetite; it has strong cultural roots in Greek society. Once inside, you'll be greeted by helpful staff members and treated to an atmosphere ideal for socializing with friends and family.
Where To Find The Best Greek Food Near Me
Greek cuisine relies heavily on a variety of herbs and spices. Herbs like oregano, basil, mint, and thyme can be used to infuse dishes with flavor without resorting to salt. Garlic, lemon, and vinegar are added to provide flavor and acidity to the dish. Whole grains like bulgur, barley, and whole wheat bread are common in Greek cooking. You'll feel full for longer because of the high fiber and complex carb content of these grains. As "liquid gold," olive oil plays a pivotal role in Greek cuisine. Cooking with olive oil is a terrific way to get the heart-healthy monounsaturated fat it contains. Much of our food contains heart-healthy fats, nuts, and seeds that are frequently used in both sweet and savory dishes. Vegetables, whether roasted, grilled, roasted, or fried, feature significantly in many Greek salads, stews, and side dishes as well. Legumes like chickpeas, lentils, beans, and peas are packed with filling protein and beneficial fiber.
The genuine and welcoming vibe of Greek Islands Taverna is apparent the moment you enter. The Mediterranean-inspired decor's earthy tones, rustic wooden furniture, and subtle nautical touches immediately transport you to a tranquil getaway on the Greek Islands. You can unwind and take pleasure in one another's company in the cozy setting provided by the seating options.
A dinner at Greek Islands Taverna is meant to be shared with others, just as it was meant to be in ancient Greece. Having dinner together as a group is a wonderful opportunity to get to know each other and form bonds of friendship. Mealtime is fundamentally social, whether you're sharing a mezze platter of small plates or a big spread with your extended family. Live music and other performances are also available on some evenings. Traditional Greek music featuring the bouzouki and other instruments will set a festive tone for your lunch. Diners are encouraged to stand up and dance to liven up the mood. Head to Greek Islands Taverna and you'll never again question where the best Greek food near me is.
If you've been looking for fresh, tasty, and authentic Greek cuisine in South Florida, visit our restaurant today!