Best Gyros Near Me – Greek Islands Taverna
---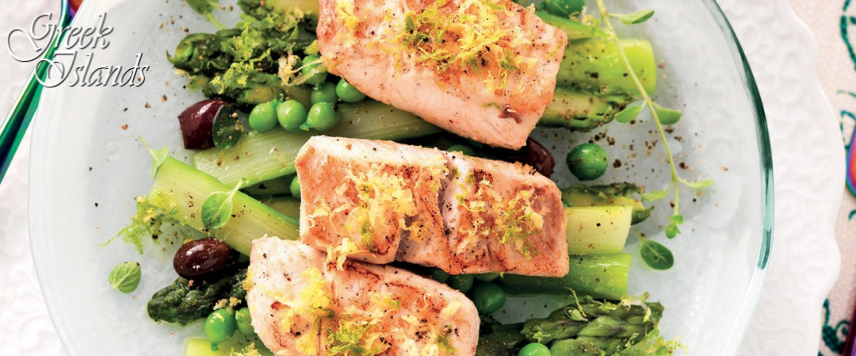 Greek Islands Taverna – Best Gyros Near Me
Attention all gyro lovers who are ravenous! The search for the best Greek food in the world ends here at Greek Islands Taverna. As the proprietor, I can declare without hesitation that our gyros are the best in town. Don't take my word for it; I'll explain why our gyros are superior to the competition.
Let's begin with the basics and discuss the qualities of an excellent gyro. This traditional Greek street meal has gone global and become an all-time favorite. Finding harmony between tastes and textures, using only the finest ingredients and time-honored techniques, is the name of the game. Here at Greek Islands Taverna, we value this tradition and strive to make every dish reminiscent of the seaside villages of Greece.
The Best Gyros
Envision tender chunks of slow-roasted beef nestled inside some warm pita bread. We use marinated, delicate cuts of lamb, beef, or chicken to make our gyros. The marinade, which is made using a family secret, is sure to tickle your taste buds as it infuses the meat with fragrant herbs and spices.
The best lamb, beef, or chicken is reserved for use in authentic Greek gyros. These flavorful cuts of meat are marinated in an aromatic mixture of herbs and spices. In what way? A succulent treat that will virtually dissolve in your lips. I can assure you that the Greeks have mastered the art of transforming meat into something akin to magic. Then the pita bread. The soft, warm, and chewy pita bread enfolds the deliciousness within. It acts like a warm blanket, trapping in the meat's natural flavor and moisture. The pita is the ideal vehicle for enjoying a gyro in all its wonderful mess-free glory.
Let's move on to the condiments. The fresh and vivid ingredients that come with our gyros are a highlight of the dish. Fresh herbs, tomato wedges, and our terrific tzatziki sauce—a delicious blend of yogurt, garlic, cucumber, and dill—are piled high. Believe me, the sauce is the missing piece that completes the dish and adds a welcome zing that will have you reaching for more. We also recommend that you try our signature Ladoregano sauce with your gyros.
Authentic Greek Gyros
Our dedication to genuineness and high-quality sets us distinct. We use only the finest ingredients available, sourced from reliable regional vendors. Our meats are guaranteed to be the freshest and most tender because we only get them from reputable farms. We're quite proud of how well we've been able to capture the essence of classic Greek cuisine while also putting our own unique spin. We also place equal importance on its atmosphere as it does on its cuisine. Enjoy the famed Greek hospitality in our warm and inviting restaurant. Both the interior and outdoor dining areas are decorated with colors and furnishings that are reminiscent of the magnificent Greek islands.
Our warm and welcoming staff can't wait to introduce you to authentic Greek cuisine. Don't be shy about asking for suggestions if you're feeling undecided or have special dietary needs. We strive to make every visit to the Greek Islands Taverna feel like a mini-vacation to the Greek islands. Greek Islands Taverna is the place to be for both gyro experts and curious newcomers. Come enjoy the greatest gyros in the area, made with care and in the authentic Greek culinary tradition.
If you've been looking for fresh, tasty, and authentic Greek cuisine in South Florida, visit our restaurant today!