Greek Chicken- Greek Islands Taverna
---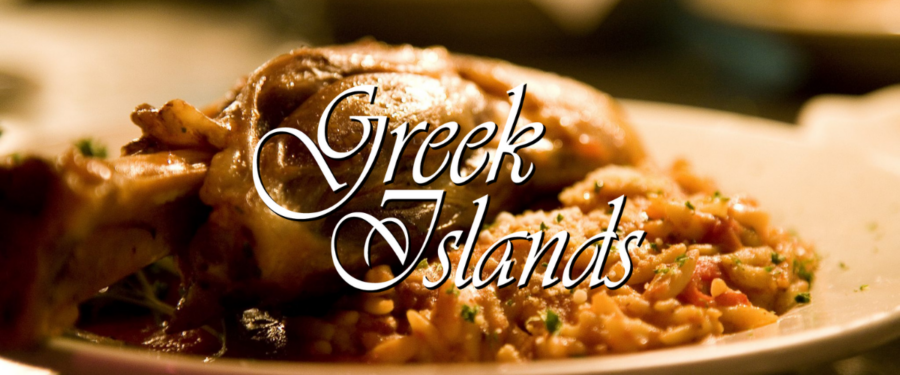 At Greek Islands Taverna, located in beautiful Fort Lauderdale, Florida, we are well-known for the delicious food, including our Greek chicken, and the wonderful dining experience we provide our clients whenever they come to visit.  
For years our restaurant has been serving the community traditional Greek food; inviting diners to enjoy a meal as if they were eating with us at our home. Some of the most popular items on our menu include Greek chicken. It makes sense, chicken is healthy and delicious. We serve it on kabobs, in salads, or even roasted in the oven. After all, variety is the spice of life!
Ladoregano® Sauce – Family Recipe
Because our clients have raved about our chicken dishes for years and asked time and time again for our recipe, we now bottle, sell and even ship our signature Ladoregano ® sauce. (Make sure to refrigerate it once you get home)  While we love to host you in our restaurant, we appreciate that sometimes you just like to eat in your own house. 
This sauce, which is a staple in both our restaurant kitchen and our home. It is made from an old family recipe.  And, while it is a secret, you can rest assured it has the most delicious and fresh Greek flavor that you enjoy when you dine with us. 
One additional bit of good news is how easy this sauce is to incorporate as you prepare a meal. Just cook your chicken as you normally do. Baking in the oven is super easy.  Then pour our sauce on top when it's done. Then sit down and dig in – it's going to be delicious.
Your family is guaranteed to enjoy their chicken dinner.  It's so good that you may want to invite your friends over. That way they can enjoy a delicious Greek meal in the comfort of your home.
Greek food is tasty and healthy. Whether you decide to cook it yourself, take it out from our restaurant or join us, in-house, for a phenomenal dining experience, you will be satisfied.  Based on fresh and healthy ingredients, you can enjoy Greek food guilt-free.