Greek Lamb Chops- Greek Islands Taverna
---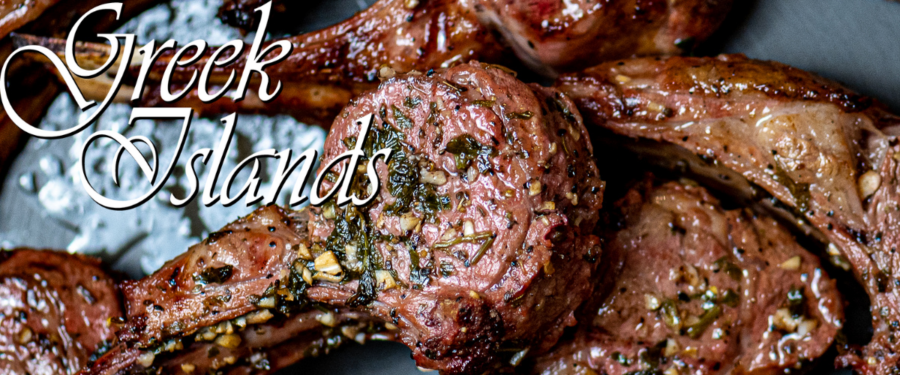 Lamb chops – yummmm!  This delicious dish is incredibly popular in Greece – they are a mainstay at dinners and celebrations.
At Greek Islands Taverna, in sunny Fort Lauderdale, Florida, Greek lamb chops are among the most popular of our main courses. Our regulars order them frequently and new clients are always asking for our recipe! 
We welcome you into our restaurant as if you were a guest dining in our home when you visit Greek Islands Taverna.  You see, the dishes we cook and serve here are the same ones we eat at home and have for years. Traditional Greek food is the hallmark of our existence. And our lamb chops are succulent and satisfying. 
Of course, headlining the meat section of our menu, our lamb chops are served in traditional Greek style, charbroiled and seasoned with lemon, olive oil, and oregano.  Alongside the tasty chops are our "patates Ladoregano" (potatoes with lemon and herbs) and fresh vegetables. The combination is a meal to behold.
Ladoregano® Sauce – Family Recipe
We are always ready to welcome you into our restaurant in fact we are open 11:00 am -10:00 pm daily and Sundays from noon – 10:00 pm. But we know that eating at home is enjoyable too. For those times, consider bringing our secret ingredient, our  Ladoregano ® sauce can be purchased from our restaurant.  This staple is made from an old family recipe and is filled with flavors native to Greece.  We know it will be the perfect enhancement to the lamb chops and potatoes you cook at home. Simply open the jar and pour the sauce atop your dinner.  The flavors are bright and will remind you of dining with us!
Greek Lamb chops are the perfect celebratory meal. Grilled, they are healthy and flavorful. Consider treating your family to this traditional dish – there is no doubt they will be licking their fingers. 
Order our sauce online;  it's the perfect gift to share with your friends!  Make sure you refrigerate it after opening – and keep your eyes peeled for our next blog when we share even more delicious ways to incorporate it into your family's meals.