Greek Restaurant Fort Lauderdale – Greek Islands Taverna
---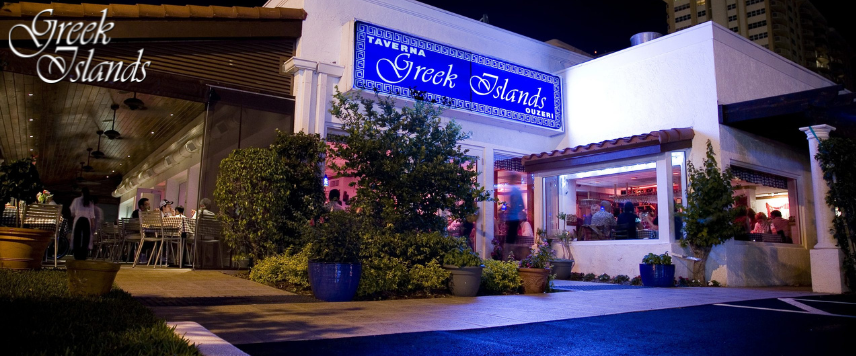 The Top Greek Restaurant Fort Lauderdale Has To Offer Fans Of Greek Cuisine
Few cuisines can compete with Greek food when it comes to creating a really unforgettable dining experience. The Greek Islands Taverna is a great Greek restaurant Fort Lauderdale residents love that provides authentic Greek food and makes you feel like you're in the Mediterranean. Diners of different gastronomic persuasions can have a memorable lunch at this restaurant thanks to its varied menu and friendly atmosphere.
Fresh ingredients, bold flavors, and a harmonious blend of history and innovation have made Greek cuisine famous around the world. This philosophy is reflected in the menu at Greek Islands Taverna, which includes both traditional Greek cuisine and a contemporary spin. Greek Islands Taverna has an impressive menu that highlights the variety of Greek dishes available. There are recipes for traditional Greek fare as well as unique takes on the cuisine.
A variety of mezes, or tiny meals, served family-style as the first course of a meal. Taste the rich flavors of Tzatziki, a yogurt dip perfumed with garlic and cucumber, or Dolmades, grape leaves stuffed with fragrant grains and herbs. Greek Islands Taverna, with its waterfront setting, naturally offers some of the best seafood in town. Grilled octopus is a house specialty, and the restaurant's dedication to preserving Greek culinary traditions is reflected in the Psari Plaki, a baked fish dish with tomatoes and herbs.
A Taste of Greece in Fort Lauderdale
Vegans and vegetarians will find a lot to love at Greek Islands Taverna. Fasolakia (green beans stewed in a tomato sauce) and delicious spinach and feta pie (Spanakopita) are just two examples of the restaurant's dedication to providing flavorful vegetarian options. Greek cuisine honors more than just the simple joy of coming together over a shared meal with loved ones and good friends. The Greek Islands Taverna embodies this spirit by providing an introduction to Greek culture through its themed nights and events. Live music and traditional dance performances make meals an exciting journey.
The restaurant's decor is well-maintained and immediately catches the eye with its charming mix of rustic elements and sleek, contemporary touches. The warm wood tones, soft lighting, and neutral color palette will make you feel right at home. The interiors were inspired by the rustic beauty of the Greek islands and will take you away to a location where you can relax and forget about your troubles. At Greek Islands Taverna, the friendly faces and lively conversations you'll encounter will immediately put you at ease. The staff members are more than just waiters; they are storytellers who like informing customers about the traditions that shape the cuisine and the care that is put into preparing each dish.
When you leave Greek Islands Taverna, you won't just be full; you'll also have wonderful stories to tell and happy memories to take with you. The hospitality you get throughout your visit will linger with you long after the food has been eaten, serving as a constant reminder that there is more to a meal than what's on the plate. Visit Greek Islands Taverna if you're in town and want to eat at the finest Greek restaurant Fort Lauderdale has to offer. Spend some time in a place where new friends can be made quickly, old tales can be retold, and the warmth of Greece's culinary traditions can make everyone feel at home.
If you've been looking for fresh, tasty, and authentic Greek cuisine in South Florida, visit our restaurant today!