Veal Chop – Greek Islands Taverna
---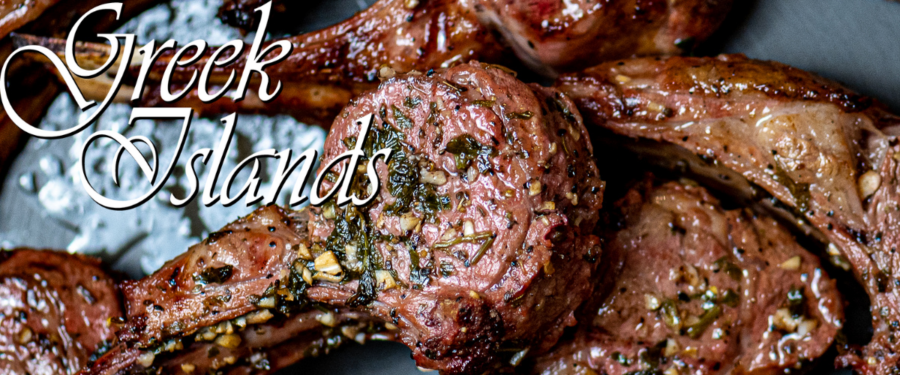 Greek Islands Taverna – Veal Chop
Sometimes you just want to treat yourself to something especially indulgent and delicious for dinner.  Maybe it is a special occasion, or perhaps you are just craving something particularly yummy.  If you find yourself in this mood, consider enjoying a veal chop! This particular cut of meat is tender and delicious. At Greek Islands Taverna, our veal chop is a highlight on our specialties and meats menu. Traditionally seasoned with lemon, oregano, and olive oil, it is char-broiled and served with our house-made patates and the freshest vegetables. It is one of our most popular dishes and is always well-received by our customers.  
Contrary to popular opinion, with a little bit of help, you can enjoy a delicious veal chop in the comforts of your home.  Don't worry, preparing it is easy. We are happy to share SOME of our secrets and even lend a helping hand.
First, visit a local butcher, whom you trust, to purchase your chop.  Then, season it with salt and pepper.  If you are using a charcoal grill, preheat it to 450 degrees.  When hot, cook for 5-6 minutes on each side.  Allow the chop to rest, and then brush our  Ladoregano ® sauce on top. Due to popular demand, we have begun to bottle and sell it –  It is available in our restaurant, and we even ship it! If you are duplicating our veal chop entree in your home, don't forget the potatoes and veggies – the sauce is perfect on them as well.
Don't have a charcoal grill? No worries. You can simply use a gas grill or sear them on your stove and cook them in your oven. Our sauce works with either preparation, making it easy to enjoy the light, fresh flavors of the Greek Islands in your own home. That said, make sure you refrigerate our sauce once you open it.  It stays fresh in the refrigerator for approximately four months – plenty of time to enjoy another chop – or a different protein of your choice.
While we love to have you dine with us in the restaurant, we do appreciate that you enjoy eating at home as well. The ability to replicate some of our most popular items is important. Mediterranean food is delicious – and it's healthy and easy to make – a total win-win!  
Enjoy cooking with our Ladoregano sauce in your home.  And remember, you are always welcome to take a break and let us do the cooking. We'd love to have you as a guest in our restaurant.  Bon Apetit!